Click the below link to get this press release in PDF version
Announcement of Completion of "Sanko Binary Power Plant" Matsue, Shimane Prefecture in March 2020
Announcement of Completion of "Sanko Binary Power Plant"
Matsue, Shimane Prefecture in March 2020
First utilization of a PC280 binary generator for industrial waste heat power generation in Japan.
GPSS Engineering Inc. (Head Office: Minato-ku, Tokyo, CEO: Phillip Richards, 'GPSS') and SANKO Co., Ltd. (Head Office: Sakaiminato City, Tottori Prefecture, President & CEO: Masaki Miwa, 'SANKO') held a completion ceremony for the "Sanko Binary Power Plant" in Matsue City, Shimane Prefecture on March 27 (Friday). The binary generator*1 PC280*2 is currently being used for geothermal power generation in Japan and overseas. It is also in use for industrial waste heat power generation abroad, but this is the first use-case for an industrial application in Japan.  
*1 Binary power generation is a system in which heat is exchanged with a fluid medium with a boiling point lower than that of water (CFC substitute, silicon oil, etc.). The vaporized medium rotates a turbine to generate electric power. It called binary power generation because it generates power using two thermal cycles, a heat source system and a medium system. The cycle is called the ORC (Organic Rankine Cycle).
*2 PC280 is a binary generator manufactured by major Chinese air-conditioning manufacturer, TICA. Geothermal Development & Investment Inc. is the Japanese import agent. For more information on PC280 products, refer to "Technical and Product Information" on Geothermal Development & Investment Inc. website. URL:https://www.chinetsu.com/products/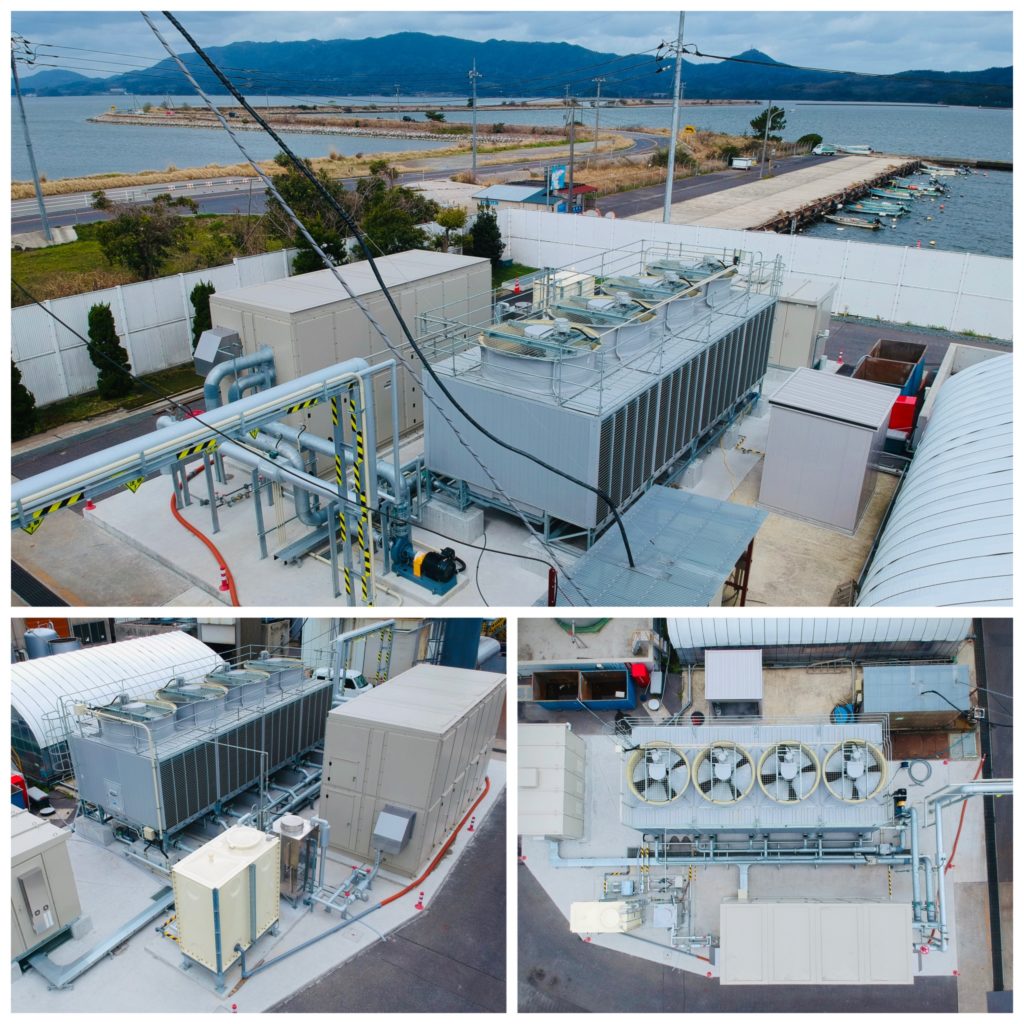 Sanko Binary Power Plant Facility
[Outline of Sanko Binary Power Station Facilities]
(1) Power Station Name: Sanko Binary Power Plant
(2) Location: Matsue City, Shimane Prefecture, Japan
(3) Company: SANKO Co., Ltd.
(4) Rated output: 280 kW
(5) Annual power generation: Approx. 1.6 million kWh
(6) Start of power generation: March 27, 2020
(7) Facility Design/Construction:GPSS Engineering Inc.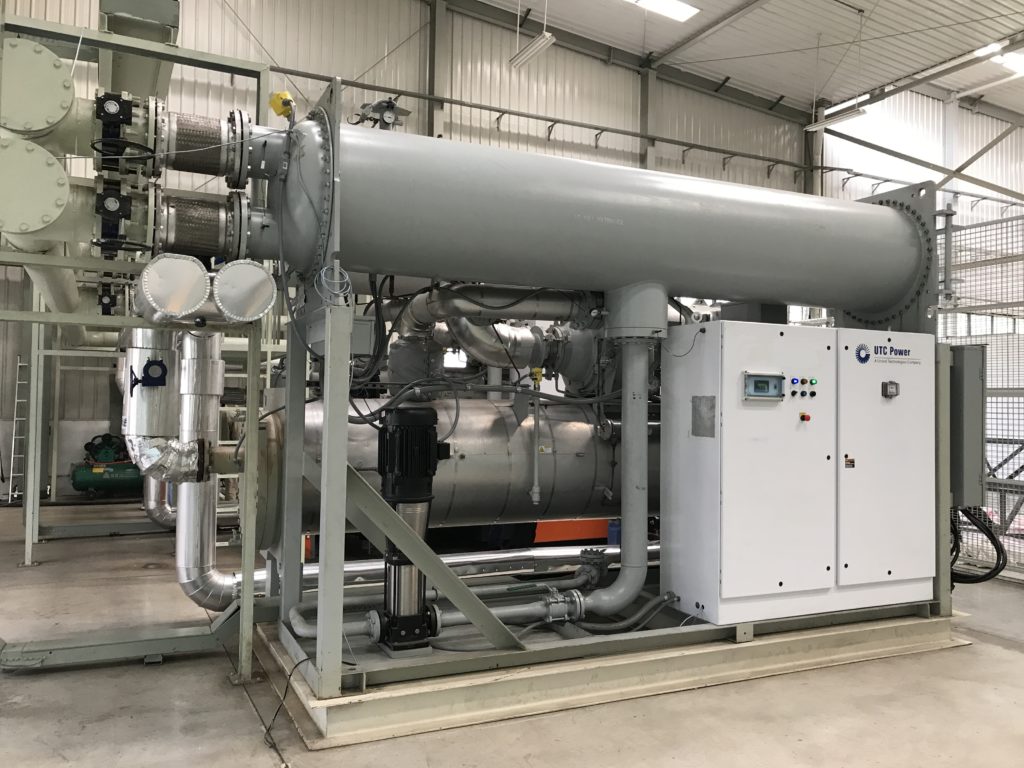 Binary generator PC280
■ Background and Future Prospects for the introduction of Binary Generator PC280
SANKO already had a power generation system that uses waste heat from the waste incinerator at the site. However, even after passing through the first generator there was still ample recoverable thermal energy in the system. Utilizing that heat, the PC280 binary generator system will be installed in series with the existing generator, thus maximizing the thermal recourse and leading to a reduction in CO2 emissions. SANKO actively contributes to the local community and the wider environment by introducing and examining the use of a wide variety of renewable energies in addition to the above power plant, such as photovoltaic power generation, methane power generation, and the effective use of waste heat. In introducing this binary power plant, SANKO utilized a fiscal 2019 subsidy* designed to offset the cost of measures to control carbon dioxide emissions. *(Program to promote the development of a low-carbon social system through the efficient use of unused resources such as waste heat and spring water).
GPSS's philosophy is to realize a truly sustainable society through pursuing businesses related to sustainable energy generation that utilize local resources in Japan. GPSS aims to achieve 'Grid Parity', where the cost of sustainable electricity generation is less than those by tradition generation methods.
Both SANKO and GPSS look beyond the introduction of this binary power plant and continue to contribute to the field of sustainable energy.
■ Stakeholder Overview
(1) SANKO Co., Ltd.

Company Name: SANKO Co., Ltd.
Representative: Miwa Masaki
Established In: September, 1979
Capital: 48 million yen
Head Office: 684-0034, 5-17 Showa-cho, Sakaiminato-shi, Tottori
Businesses: Comprehensive environmental business, which conducts one-stop collection, transportation, and intermediate treatment of waste
Website: https://sankokk-net.co.jp/  
(2) GPSS Engineering Inc.

Company Name: GPSS Engineering Inc.
Representative: CEO Phillip Richards
Established In: October, 2012
Capital of: 100 million Yen
Head Office: 105-0014, Shibakoen ND Building 6F, 2-5-10 Shiba, Minato-ku, Tokyo
Businesses: EPC, O&M and the development sustainable energy technology
Website: https://gpss.jp/engineering/en/index.html  
■ Inquiries regarding this release
(1) SANKO Co., Ltd.
Email : etcmail@sankokk-net.co.jp
TEL   : 0859-44-5367
(2) GPSS Public Relations Office
Email : pr@gpss.jp
TEL   : 03-6435-2391